Airmo Tool Maintenance Service Packages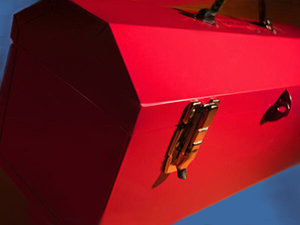 Using Airmo's Tool Maintenance Service Plan saves time and you will feel confident about the functionality and reliability of your tools.
Service Packages for TestMaster® Hydrostatic Test Tools and ExpanTek® Hydro-Expansion Tools are available from Airmo Inc. The Tool Maintenance Service Plan is designed for customers who wish to outsource the responsibility for maintenance and service requirements for their tooling.
Two package plans are available to meet your service needs.
Standard Service Plan
Cleaning tools internally and externally
Inspecting and cleaning of collets
Visible inspection of tools, especially fittings
Polishing internal sealing surfaces if necessary
Replacing all seals and O-rings
Re-applying tool identifications
Final pressure testing
Tools will be shipped back complete with:
Test report stating date and pressure of final test
Tool parts sheet
Documents and recommendations for tool handling and service
Extended Tool Repair and Maintenance Plan
Under the Extended Tool Repair and Maintenance Service Package, the same tool maintenance and quality guarantee applies based on a fixed cost per OD size and the pressure rating. In addition, Airmo replaces worn components, such as: collets, piston hoses, and/or piston heads on a discounted time and material basis.
Estimates are sent out to you within one business day after we receive the tools in our facility. For scheduled service, turn-around time for this plan is one week after receipt of purchase order.
Key benefits for servicing your tools with Airmo are:
Well maintained tools promote longer service life
Minimize time and eliminate fixed costs for personnel and inventory with in-house program
Fast turn-around for scheduled services

Contact Airmo for Your Tool Maintenance and Service Repair Needs