TestMaster®
Model 350 Series Hydrostatic Test Tool
TestMaster® Model 350 Series Hydrostatic Test Tools integrate five technology patents to dramatically speed hydrostatic testing of bottles and cylinders with working pressures up to 15,000 psi (1,034 bar).
Designed to increase your productivity
Airmo Tool Maintenance Service Packages

Standard Service Plan or Extended Tool Repair and Maintenance Service

more information

System and Tool Product Literature

Visit our
resource library
for Airmo product
information
and videos.
more information

Serving Global Markets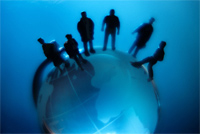 Aircraft
Aerospace and Defense
Automotive
Energy
HVAC
Mobile Equipment
Tube and Pipe Manufacturers
Airmo Inc. Pressure Technologies is a leading designer and manufacturer of patented systems and tools for hydrostatic testing, end forming, tube expansion, and high-pressure accessories with pressure capabilities up to 60,000 psi (4,140 bar).
Our expertise is understanding your application requirements and recommending the right equipment to get the job done.

As a technology-based, market-driven company with over 65 years experience working with researchers, designers, and manufacturers - our success comes with building lasting business partnerships with our customers.
We are committed to providing solid solutions to meet your specific application with quality, safe, reliable systems and tools - so you can bring products to market faster.
We invite you to explore Airmo's complete product line including systems, tools, and high-pressure accessories.